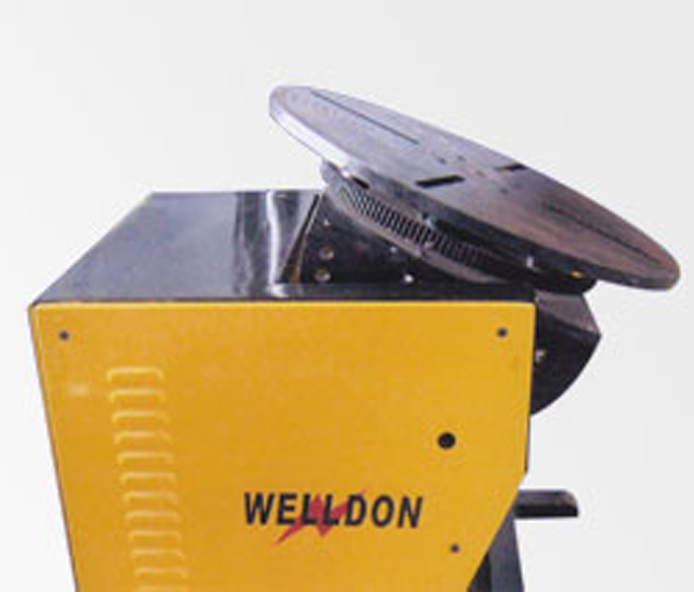 Welding Positioners align the work to the best position for down hand welding for non circular jobs or for rotating circular jobs. We supply a broad range of welding positioner that is particularly intended for welding of barrel and so on. This is a variety of deflection machine with the functions of offend and twist, which can put the machine into most excellent position. On hand in various mechanical as well technical specifications, our collection is in high demand by our clients spared across the nation.
Other Features
Degree of tilting angle can be – 45 to + 90 degrees to the horizontal.
Face plate diameters more than the standard versions. Please specify, for such requirements.
Also mention, whether extension arms can be used to accommodate increased diameter.
Main Advantages:
Easy positioning of add shaped jobs for download welding.
Allows maximum flexibility in job handling
With minimum handling, maximum accessibility to joint is assured.
Eliminates frequent usage of crane, reducing idle time.
Increased production with reduced labor.
Single handed job manipulation and welding reduces labor cost.
Improved weld quality (even with unskilled operator) reduces weld defects and rejection.
Adaptable for automatic of manual welding.
Convenient for assembling intricate sub-assemblies.
Ideal for in conjunction with Column & Boom.
Features:
Choice of Manual / Automatic control
Choice of 3-P AC induction or Servo Motor
Choice of absolute or real time rotation degree measurement
Range available : Face Plate Dia. 300 – 2000 mm
Load capacity : 100 – 3000 Kgs.
Variable speed : as required
Tilting : 0-90O motorised
Higher Models Available – Specifications given on request